When you first arrive at Experience Life, you are greeted and given your New Practice Member Health Application to fill out. This generally takes about 5-10 minutes.
After filling out your New Practice Member Health Application, we will take you on a quick and educational tour of the office. We want you to feel right at home when you're with us and have a better understanding of neurologically-based chiropractic care for the entire family.
During your consultation, our team will review your paperwork and health goals while also sharing information about nerve interference, what it is, and how neurologically-based chiropractic care can facilitate healing in your body. During this time you'll have the opportunity to ask plenty of questions and learn more about Experience Life, your health, and chiropractic care.
This is where we use our N.A.S.A. published and Space Foundation certified technology to assess the overall functionality of your nervous system by locating where the pressure is as well as the severity of it. This diagnosis allows us to fully understand the state of your health, so that we can provide the best possible care that you need and deserve.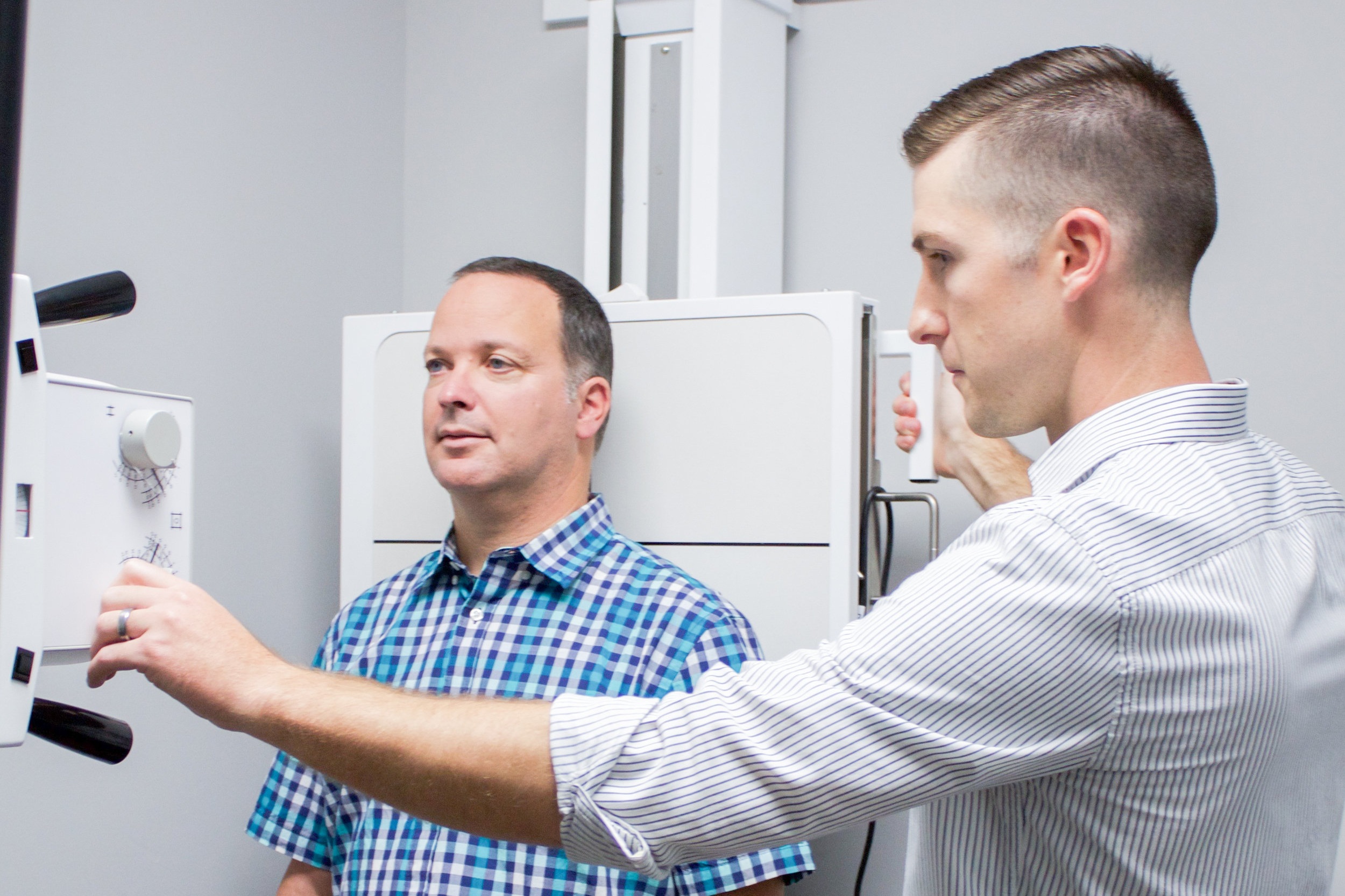 To round out your initial visit with us we will take all necessary Chiropractic postural x-rays. Conveniently located in our office, our state-of-the-art digital x-ray suite is professional, safe and allows us to see the underlying structure of your skeletal system and aids Dr. Daryn in determining the care you will need in our office.
New Practice Member Orientation
Your second visit with us begins with our New Practice Member Orientation. During this orientation, Dr. Daryn presents more in-depth information on neurologically-based chiropractic care and how it relates to the health of you and your family. Our team will then review findings from your assessment and x-rays, and discuss Dr. Daryn's recommendations for care.
Your First Specific Adjustment
Following your New Practice Member Orientation, you have the opportunity to receive your first specific adjustment from Dr. Daryn! Chiropractic adjustments at Experience Life are gentle enough for children of all ages and specific enough to benefit any health concern you may encounter.